Prescription Drugs
Search or browse for information on Prescription Drugs
Apo-Clindamycin
Brand Name
Apo-Clindamycin
Common Name
clindamycin
In this drug factsheet:
DIN (Drug Identification Number)
| | |
| --- | --- |
| 02245232 | APO-CLINDAMYCIN 150MG CAPSULE |
| 02245233 | APO-CLINDAMYCIN 300MG CAPSULE |
How does this medication work? What will it do for me?
Clindamycin belongs to the class of medications called antibiotics. It is used to treat infections caused by certain types of bacteria. It is also used before dental procedures or surgery to prevent infections in people who have heart conditions that put them at greater risk of infection. Clindamycin kills bacteria by interfering with how they function.
Your doctor may have suggested this medication for conditions other than those listed in these drug information articles. As well, some forms of this medication may not be used for all of the conditions discussed here. If you have not discussed this with your doctor or are not sure why you are taking this medication, speak to your doctor. Do not stop taking this medication without consulting your doctor.
Do not give this medication to anyone else, even if they have the same symptoms as you do. It can be harmful for people to take this medication if their doctor has not prescribed it.
How should I use this medication?
The recommended adult dose of clindamycin is 150 mg to 450 mg every 6 hours, taken orally with a full glass of water with or without food. Prior to surgery or dental procedures, the recommended adult dose is 300 mg taken 1 hour before the procedure and 150 mg 6 hours after the first dose. This medication may cause less stomach upset if taken with food.
Children's doses are based on weight.
Many things can affect the dose of a medication that a person needs, such as body weight, other medical conditions, and other medications. If your doctor has recommended a dose different from the ones listed here, do not change the way that you are taking the medication without consulting your doctor.
It is very important to take this medication exactly as prescribed by your doctor. Finish all of this medication, even if you start to feel better. If you miss a dose, take it as soon as possible and continue on with your regular schedule. If it is almost time for your next dose, skip the missed dose and continue on with your regular dosing schedule. Do not take a double dose to make up for a missed one. If you are not sure what to do after missing a dose, contact your doctor or pharmacist for advice.
Store this medication at room temperature and keep it out of the reach of children.
This medication is available under multiple brand names and/or in several different forms. Any specific brand name of this medication may not be available in all of the forms listed here. The forms available for the specific brand you have searched are listed under "What form(s) does this medication come in?"
Do not dispose of medications in wastewater (e.g. down the sink or in the toilet) or in household garbage. Ask your pharmacist how to dispose of medications that are no longer needed or have expired.
What form(s) does this medication come in?
150 mg
Each hard gelatin capsule with maroon cap and lavender body, imprinted "APO 150" contains clindamycin base 150 mg. Nonmedicinal ingredients: stearic acid and talc; capsule shell: D&C Red No. 28, D&C Red No. 33, edible ink (shellac glaze-45% (20% esterified), titanium dioxide, ammonium hydroxide 28%, propylene glycol, and simethicone), FD&C Blue No. 1, FD&C Red No. 40, FD&C Yellow No. 5, gelatin, and titanium dioxide.
300 mg
Each hard gelatin capsule with light blue cap and body, imprinted "APO 300" contains clindamycin base 300 mg. Nonmedicinal ingredients: stearic acid and talc; capsule shell: edible ink (shellac glaze-45% (20% esterified), titanium dioxide, ammonium hydroxide 28%, propylene glycol, and simethicone), FD&C Blue No. 1, gelatin, and titanium dioxide.
Who should NOT take this medication?
Clindamycin should not be taken by anyone who:
is allergic to clindamycin, lincomycin, or to any of the ingredients of the medication
is an infant younger than 30 days old
What side effects are possible with this medication?
Many medications can cause side effects. A side effect is an unwanted response to a medication when it is taken in normal doses. Side effects can be mild or severe, temporary or permanent. The side effects listed below are not experienced by everyone who takes this medication. If you are concerned about side effects, discuss the risks and benefits of this medication with your doctor.
The following side effects have been reported by at least 1% of people taking this medication. Many of these side effects can be managed, and some may go away on their own over time.
Contact your doctor if you experience these side effects and they are severe or bothersome. Your pharmacist may be able to advise you on managing side effects.
diarrhea
itching of rectal or genital areas
nausea
stomach pain
vomiting
Although most of these side effects listed below don't happen very often, they could lead to serious problems if you do not check with your doctor or seek medical attention.
Check with your doctor as soon as possible if any of the following side effects occur:
abdominal tenderness
fever
severe abdominal or stomach cramps or pain
severe watery or bloody diarrhea
skin rash, redness, and itching
sore throat
unusual bleeding or bruising
yellow eyes or skin
Stop taking the medication and seek immediate medical attention if any of the following occur:
signs of a severe allergic reaction (e.g., hives; difficulty breathing; swelling of the mouth, tongue, lips, or throat)
symptoms of a severe skin rash (e.g., blistering, peeling skin, a rash covering a large area of the body, a rash that spreads quickly, or a rash combined with fever or discomfort)
Some people may experience side effects other than those listed. Check with your doctor if you notice any symptom that worries you while you are taking this medication.
Are any nutrients depleted by this medication?
Some medications can affect vitamin and nutrient levels in the body. Below is a list of nutrient depletions associated with this medication. Talk to your doctor or pharmacist about whether taking a supplement is recommended or if you have any questions or concerns.
Apo-Clindamycin may deplete vitamin K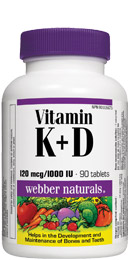 How can this nutrient deficiency impact me?
Vitamin K plays a vital role in blood clotting and bone formation. Deficiency can result in bleeding and bone disorders such as osteoporosis, rickets, and osteomalacia. Vitamin K is available in supplements such as Webber Naturals Vitamin K+D. Before starting any nutrient supplement, always talk with your Rexall™ Pharmacist.
Are there any other precautions or warnings for this medication?
Before you begin using a medication, be sure to inform your doctor of any medical conditions or allergies you may have, any medications you are taking, whether you are pregnant or breast-feeding, and any other significant facts about your health. These factors may affect how you should use this medication.
Antibiotic-related diarrhea: As with other antibiotics, clindamycin can cause a severe form of diarrhea associated with a condition known as pseudomembranous colitis. If you develop severe diarrhea while taking (or within a few weeks of taking) this medication, contact your doctor.
Liver disease: People with liver disease should discuss with their doctor how this medication may affect their medical condition, how their medical condition may affect the dosing and effectiveness of this medication, and whether any special monitoring is needed.
Overgrowth of organisms: The use of antibiotics occasionally results in the overgrowth of organisms that they don't kill, particularly yeasts that may cause yeast infections. This may lead to conditions such as vaginitis.
Pregnancy: The safety of this medication for use during pregnancy has not been established. This medication should not be used unless the benefits outweigh the risks. If you become pregnant while taking this medication, contact your doctor immediately.
Breast-feeding: This medication passes into breast milk. If you are a breast-feeding mother and are taking clindamycin, it may affect your baby. Talk to your doctor about whether you should continue breast-feeding.
Seniors: Seniors may be more likely to experience antibiotic-related diarrhea associated with clindamycin.
What other drugs could interact with this medication?
There may be an interaction between clindamycin and any of the following:
BCG vaccine
erythromycin
non-depolarizing muscle relaxants (e.g., atracurium, doxacurium, mivacurium, pancuronium)
primaquine
typhoid vaccine
If you are taking any of these medications, speak with your doctor or pharmacist. Depending on your specific circumstances, your doctor may want you to:
stop taking one of the medications,
change one of the medications to another,
change how you are taking one or both of the medications, or
leave everything as is.
An interaction between two medications does not always mean that you must stop taking one of them. Speak to your doctor about how any drug interactions are being managed or should be managed.
Medications other than those listed above may interact with this medication. Tell your doctor or prescriber about all prescription, over-the-counter (non-prescription), and herbal medications you are taking. Also tell them about any supplements you take. Since caffeine, alcohol, the nicotine from cigarettes, or street drugs can affect the action of many medications, you should let your prescriber know if you use them.